Night Skies
Today It Rained In Color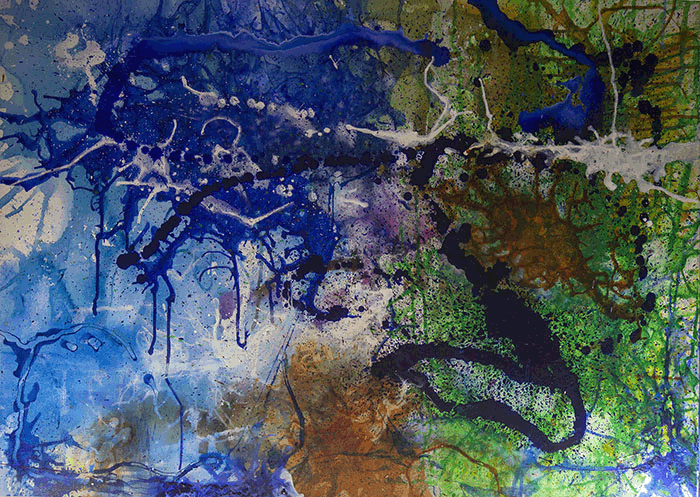 Cosmic View of the Earth, 40, 40x30", acrylic on canvas
Nature's Composition 39, 40x30", acrylic on canvas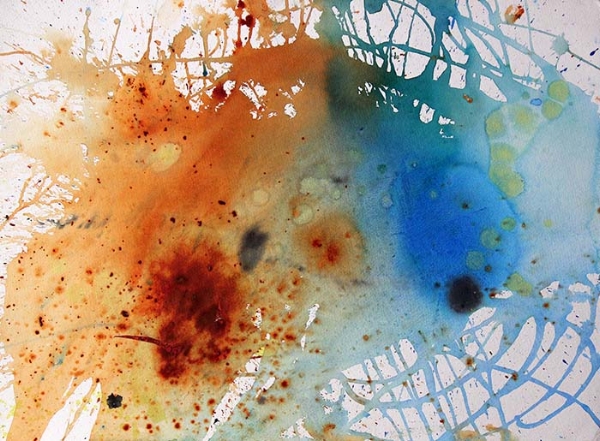 Nature's Composition 18
Night Skies
Translucent layers of drips, splatters and pours in shades of blue and deep red on canvas.Acrylic on canvas29x39"
Today It Rained In Color
I'm bored with color! I feel like my hands are tied and so limited. I used a red, a yellow and a blue to develop this color palette. t consist of shades of purples, blues and oranges. I'm attempting to create colors that I typically do not use. Colors that are opposite and show tension and maybe resistance. This piece began as an acrylc painting, i've been toying with the idea of returning to oils or mixed media. It reminds me of Rain.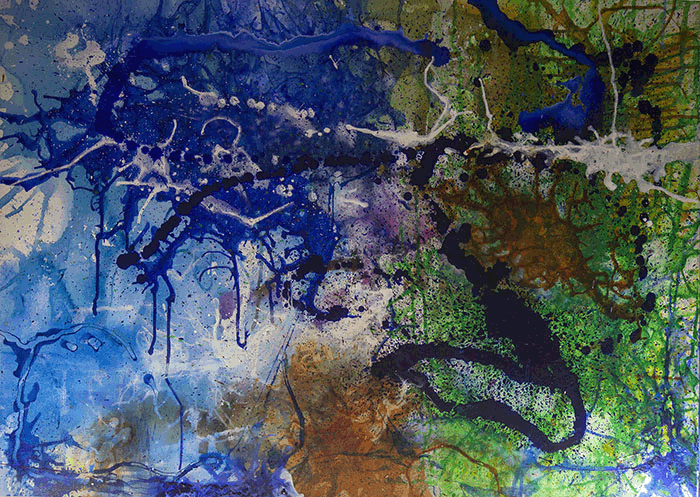 Cosmic View of the Earth, 40, 40x30", acrylic on canvas
Acrylic on canvas2012 40x30"
Nature's Composition 39, 40x30", acrylic on canvas
Acrylic on canvas40x30"2012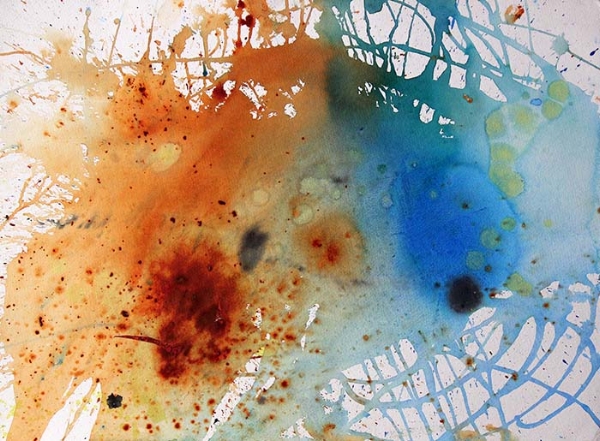 Nature's Composition 18
Acrylic on heavy weight 300 lb deckle edge water color paper22 x 30"2011